Add the jenkins package:
Create the user "jenkins":
Note that you can choose not to create this user manually, and Jenkins will create it if the installation completes without errors.
Install Jenkins:
If the installation completes without errors, Jenkins will be started.
The user 'jenkins' will run Jenkins as daemon (see /etc/init.d/jenkins).
By default Jenkins will listen on port 8080: http://192.168.2.13:8080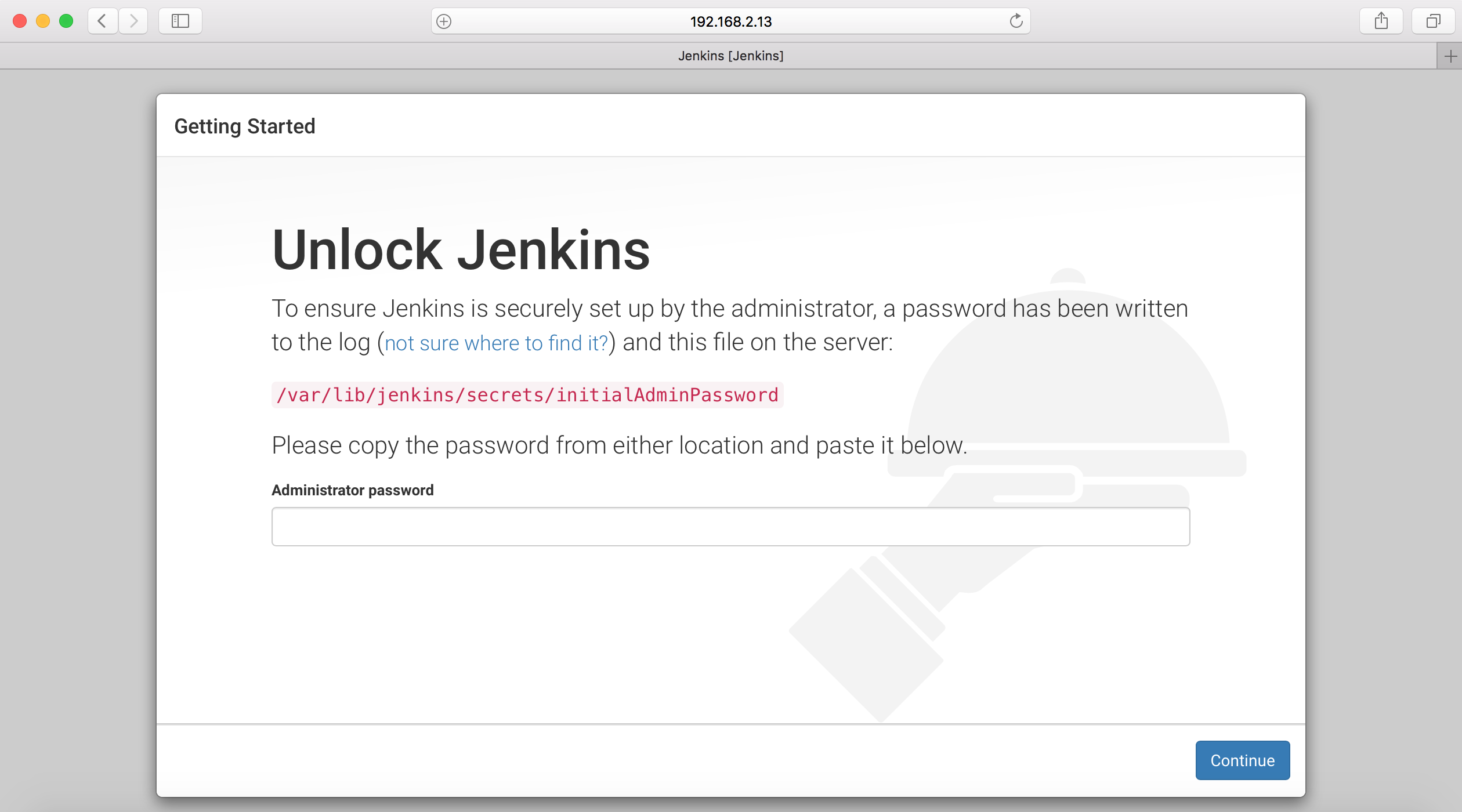 You need to provide the administrator password to unlock Jenkins.
You can find the administrator password in this file: /var/lib/jenkins/secrets/initialAdminPassword
Copy/past the administrator password and click the "Continue" button.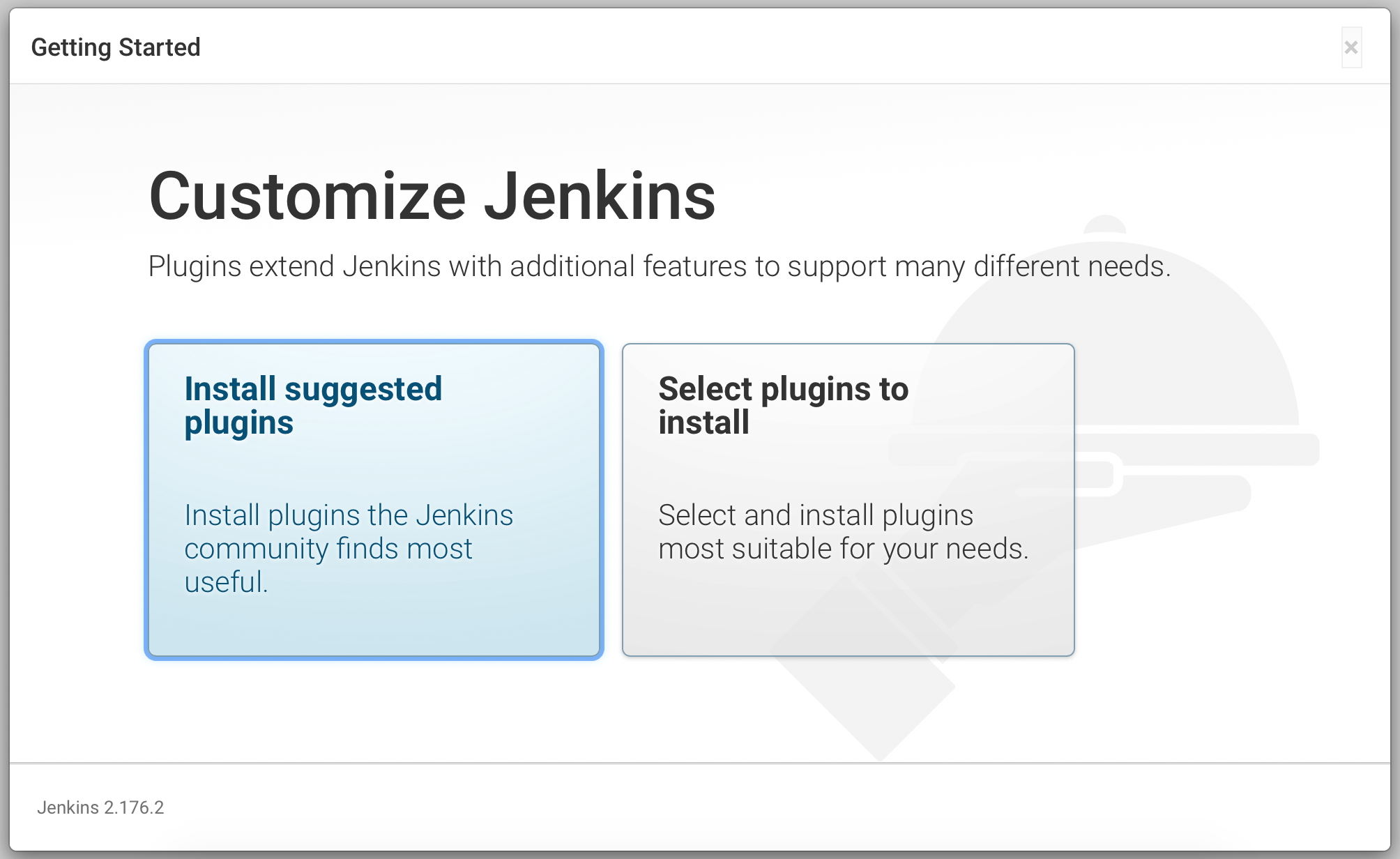 The Getting Started page may ask you to customize Jenkins by installing plugins.
You can close this page if you want to skip this step, or Click the "Install suggested plugins" button.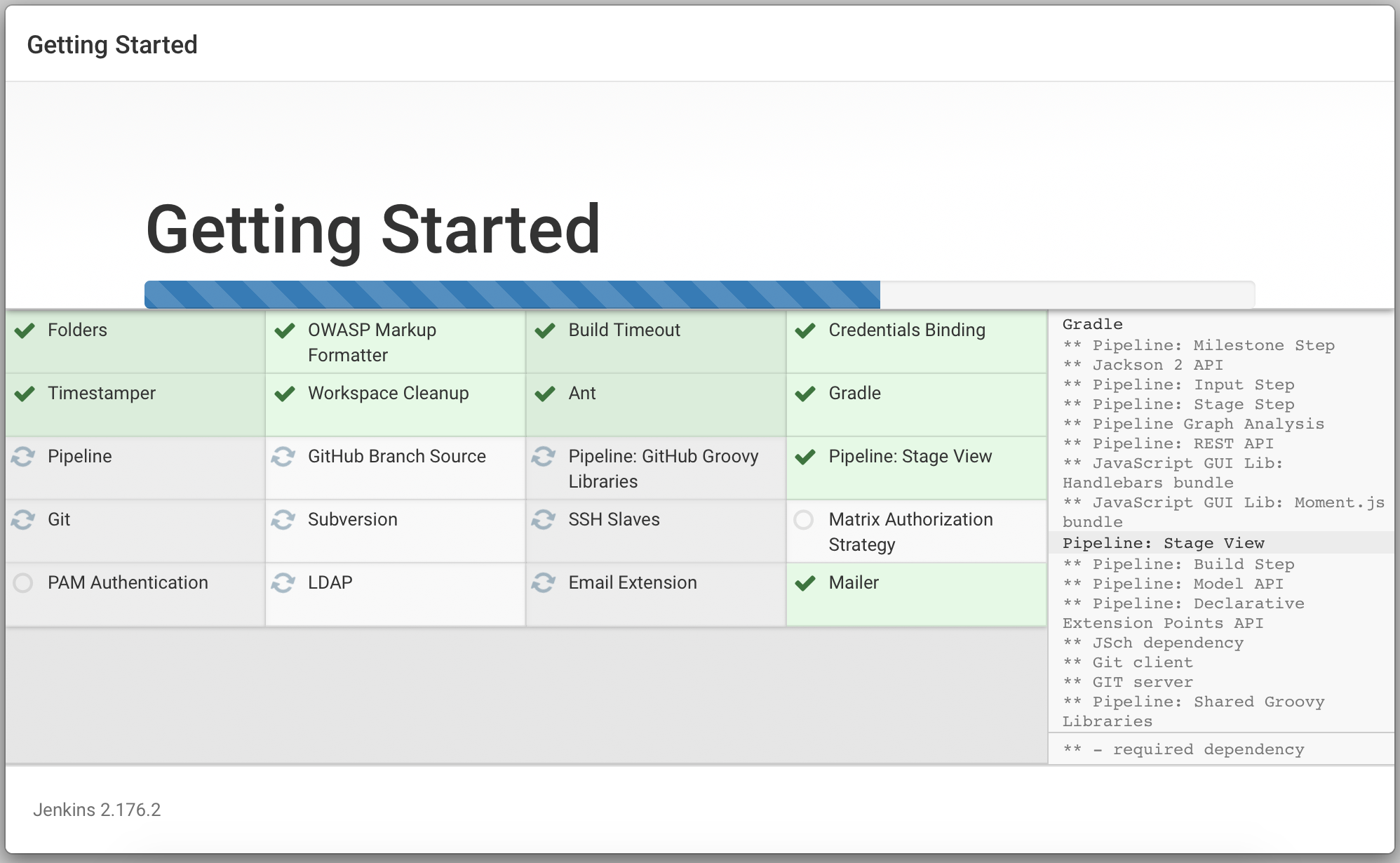 When the plugins installation is completed you will be redirected to "Create First Admin User" page: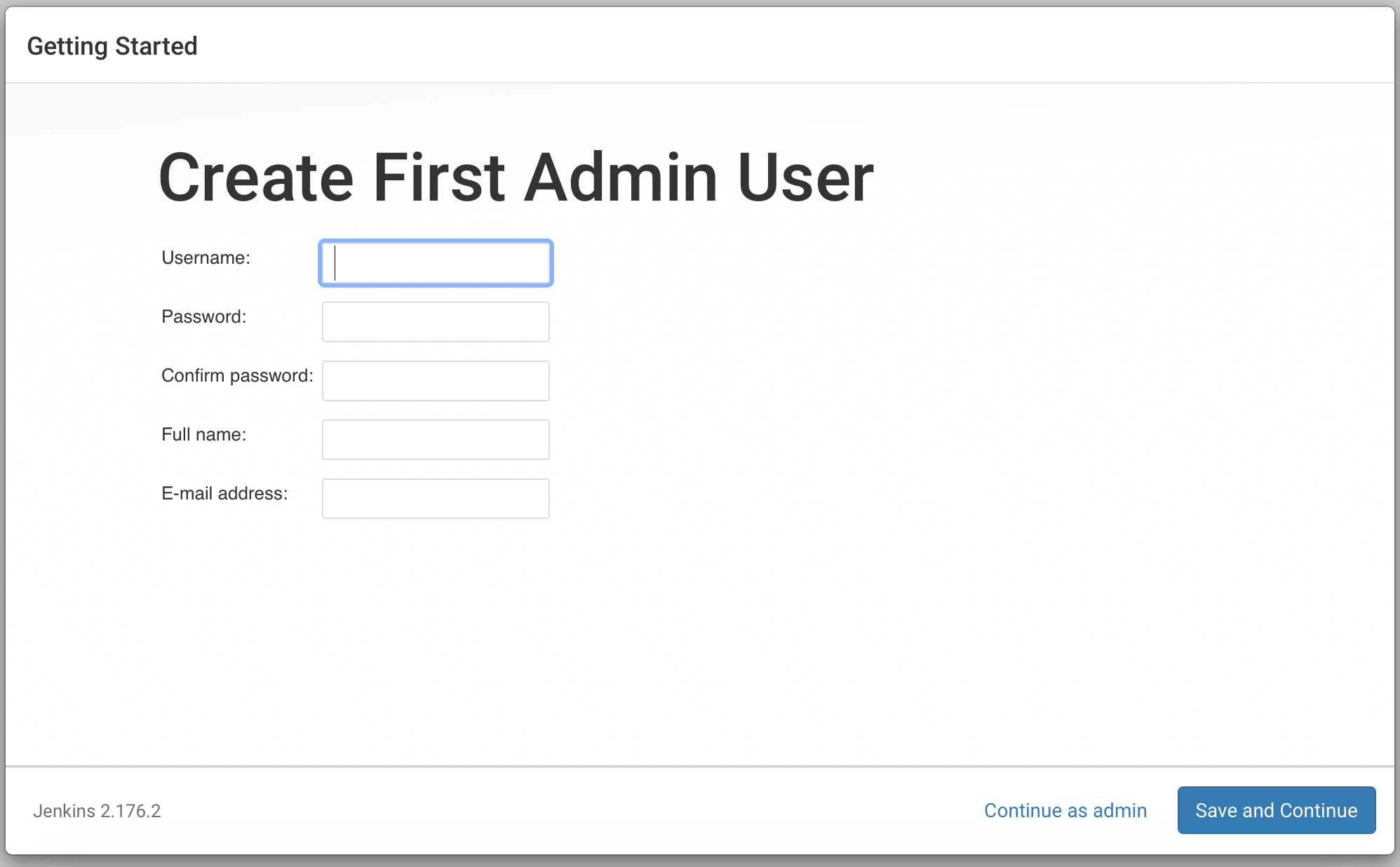 Click the "Continue as admin" link and Jenkins will be ready:
Click the "Start using Jenkins" button to go the Welcome page: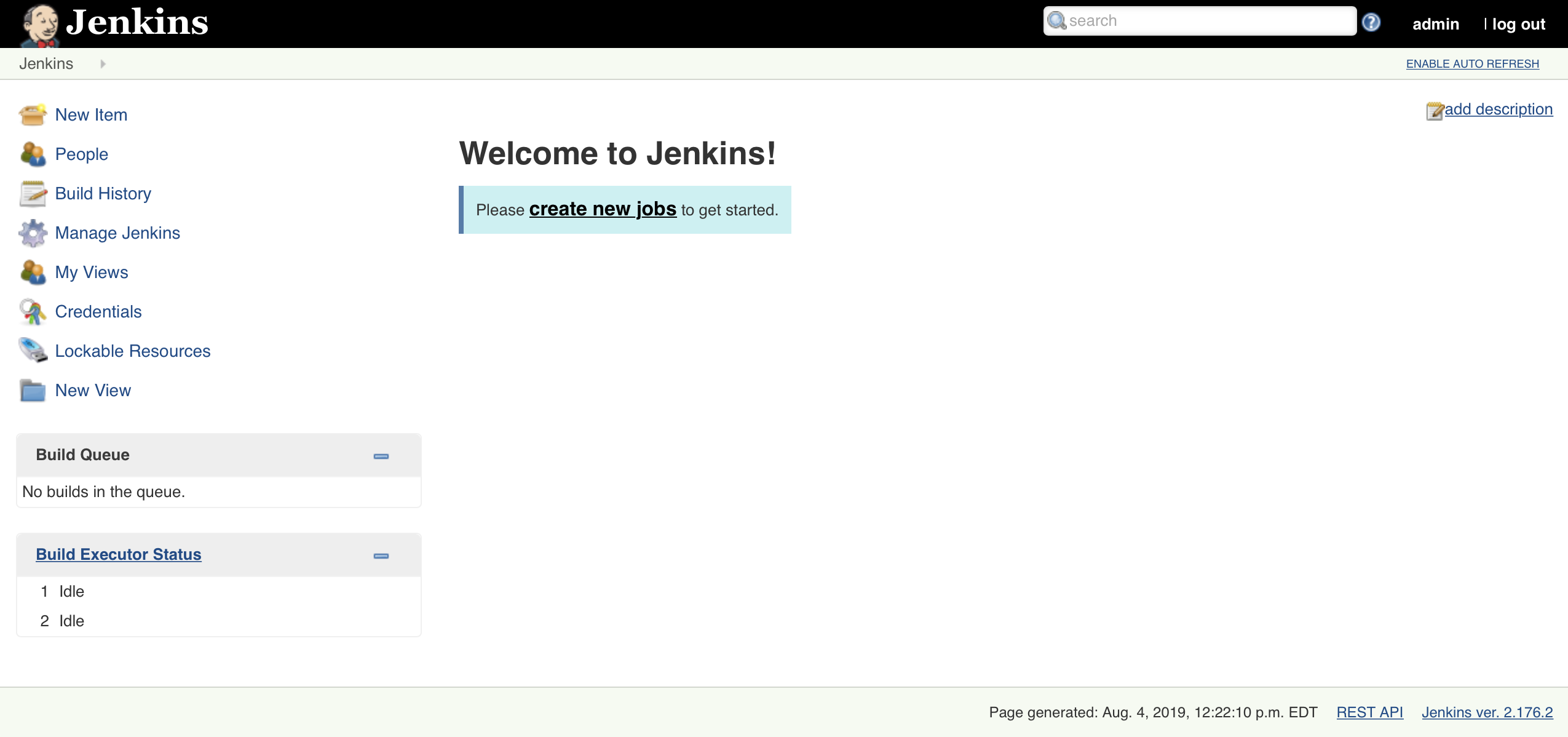 First thing to do is changing your "admin" user password:
Click the "Manage Jenkins" link.
Click the "Manage Users" link.
Click the "admin" user link.
Click the "Configure" link.
Modify the "admin" user password and Click the "Save" button.


You can disable the security if needed:
Open the "/var/lib/jenkins/config.xml" file.
Set the "useSecurity" element to false.
Remove or comment the "authorizationStrategy" and "securityRealm" elements.



If you want to remove completly Jenkins from your computer: